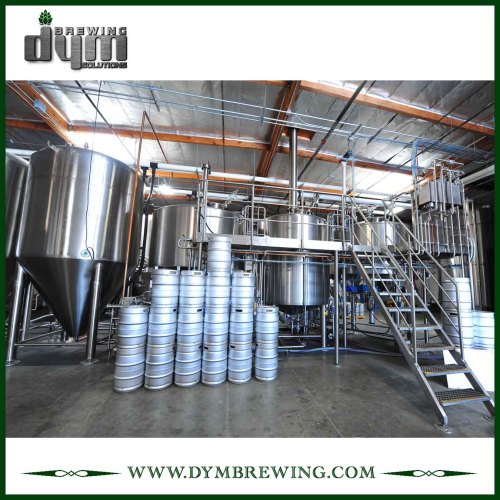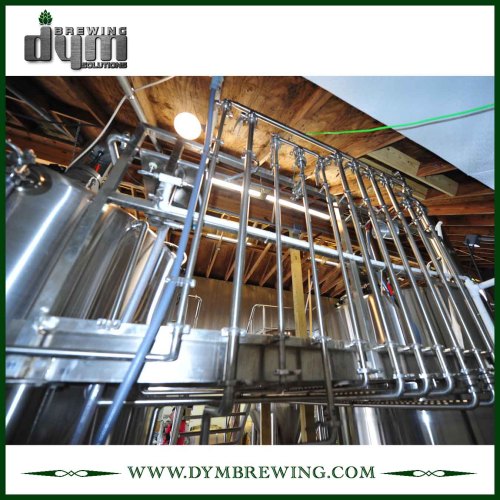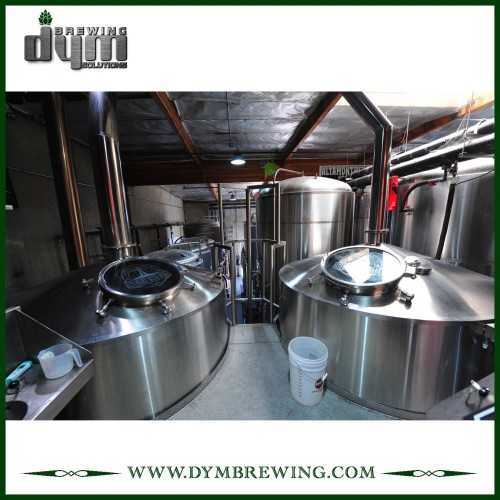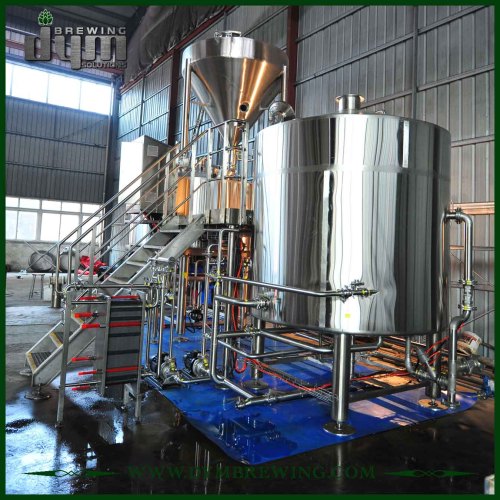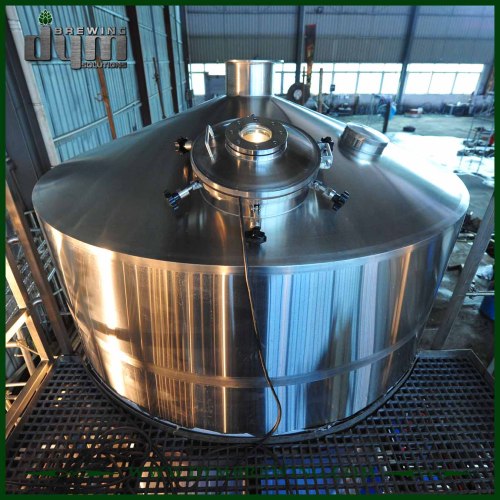 Commercial 30bbl Production Beer Brewery Equipment for Brewhouse
Model

30bbl Production Beer Brewery Equipment
Item specifics
Material

SUS304 Stainless Steel
Customized or not

Customized
Used or New

New
Voltage

According to Your Requirement
Packaging

Steel Brackets with Pallet for Fork Truck Moving
Brand

DYM
Country of Origin

China
Description
Production Brewery Equipment

Detailed name: 30bbl Production Brewery Equipment
Brewhouse Features:
Customized design of tanks, production flow, etc as per customers'brewing process and beer features, e.g. 16°P all malt beer
Customized arrangement of brewhouses'vessels, in rows, angle or square to fit the customers'existing buildings
Dismountable basic frames with operators'platform and pre-built piping for convenient site installation
Multi brews per 24 hours, e.g. 6 batches with 3-vessel brewhouse
Important Product Information:
Capacity from 20~120bbl/brew and bigger
Min. 6 brews per 24 hours with 3-vessel brewhouse

We design and build complete turnkey industrial-style craft breweries to your specifications and future expansion project. Breweries'reliable performanceis guaranteed with our rich experience of 30 years in building turnkey big breweries and proven brewing technology in various big and small breweries around the world

Related Photos:
Related Products

Related Products


Related Products

Configuration:
Milling:

2-roller or simplified 4-roller,
Mash & Lauter tun:

Brewing &sparging water blending port, VFD rake, with wort grant, mash hydrator, etc
Kettle & Whirlpool:

Dimpled steam jackets or direct burning heating, as well as electric immersion heating
Hot Liquor Tank:

Steam heating, direct burning or immersion electric heating.
Pumps:

From named suppliers with ABB motors
Piping:

Tri-Clamp or DIN standard pre-built
Heat exchanger:

2-step or 1 step, with fittings such as thermometers, venturi aeration unit, etc
Brewhouse control:

VFD, switches etc, Automatic Temp. control, etc
Cellars:

Singe, double or multi-time brew size fermenters and BBT
Cellar Control:

Automatic Temp. control with solenoid valves
Portable CIP cart:

With 1 electric immersion Heating caustic tank, automatic Temp. control and 1 pump, etc