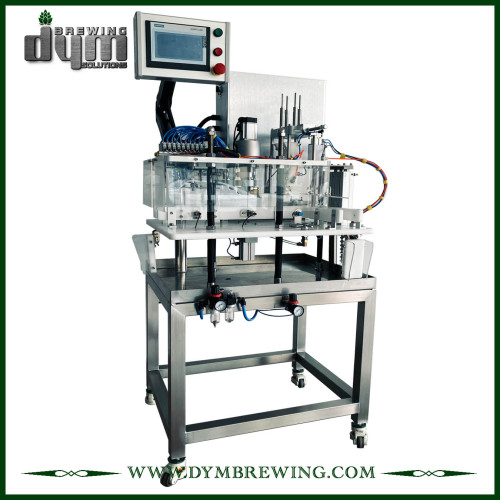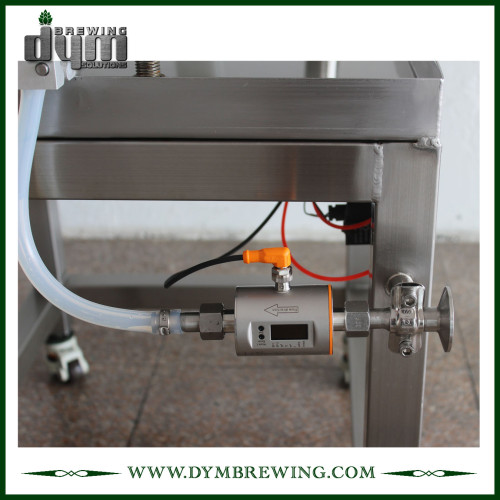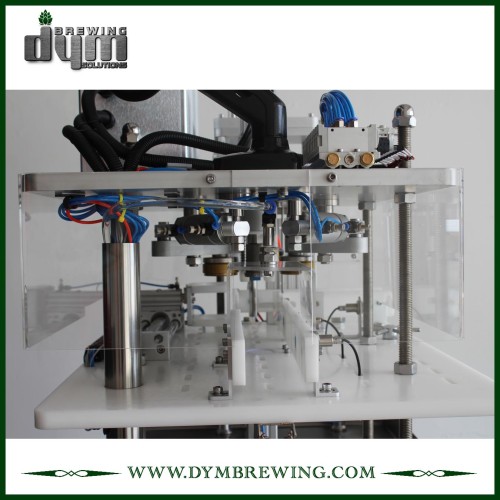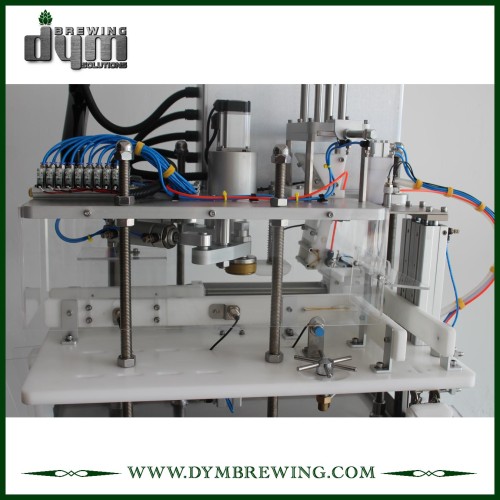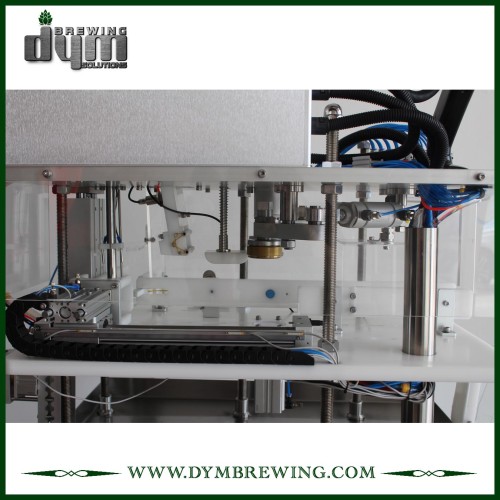 semi-auto beer canning machine for sale | 8~10cpm, space-saving | from DYM beer Brewing for 12oz 16oz cans
Item specifics
Capacity

8-10 cans per minute
Can Type and Sizes

12 oz (355ml) and 16 oz (473ml) standard, others available on request
Weight

293 lbs (before packing) 529 lbs (after packing)
Construction

304 stainless steel and anodized aluminum
Main material

SUS304, Aluminum alloy, pom
Description
Canning machine

Detailed name: beer canning machine from DYM Brewing for 12oz 16oz cans
Important product information:
Capacity: 8-10 cans per minute.
Can Type and Sizes: 12oz (355ml) and 16oz (473ml) standard, others available on request
Specification:
If your brewery space is limited and you need filling in cans, our tiny canning machine is a good choice. With only 1 cubic meter space occupation and wheels below, you can push the canning to anywhere easily. From filling to seaming, it's only less than 1 sec. DO can keep lower than 50 ppb. The price is very attractive too. If you are interested or have any questions, please contact with: Mobile: +86-139 4086 7350 Email: jessica.z@dymbrewing.com. DYM Brewing won't let you down.
Detailed Details:
Detailed Photo

Detailed Photo

Detailed Photo
Detailed Specification:
Capacity:

8-10 cans per minute,
Can Type and Sizes:

12oz (355ml) and 16oz(473ml) standard, others available on request
Dimensions:

47"W x 29"L x 67"h (before packing), 57"W x 39"L x 77"h (after packing)
Weight:

293lbs (before packing), 529lbs (after packing)
Construction:

304 stainless steel and anodized aluminum
Power consumption:

500W
Main material:

SUS304, Aluminum alloy, pom
Delivery time:

35 days
Package style:

Composite boards
Dissolved oxygen content:

Lower than 50ppb
Electric parts:

UL certificated